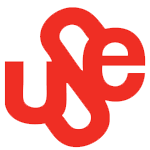 INTRODUCTION
SCHEMPP Protection & Investigation Services (SPIS) is under the SCHEMPP Group of companies and wholly owned by German entrepreneur and philanthropist; Mr. Hans-Martin Schempp
It is our belief that our clients deserve the best, we bring to our clients a fully integrated service with manpower, technology and equipment. Affordability and flexibility rank high in our business philosophy to appreciate and serve our clients varying needs effectively.
We specialize in providing security services such as guarding of residential and commercial premises; premium guarding; crowd management; traffic management; events security; celebrities escort; exhibitions; seminars; family day functions, automobile carnivals, movie preview and any corporate or private events.
A no obligation meeting to explore the possibilities for an affordable but enhanced protection plan either now or in the near future is available at your convenience.